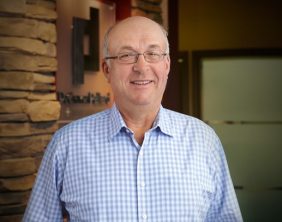 Dennis Pallard, CPA, CA
dennis@degravespallard.com
Direct Line: (780) 733-4400
Dennis graduated from the University of Alberta in 1972 with a BA and was admitted into the membership of the Institute of the Chartered Accountants of Alberta in 1976.
He started his accounting practice in 1981 and specialized in serving small to medium sized businesses and non-profit organizations.
Dennis has been a board member of various community organizations such as the Boyle McCauley Health Centre, Rio Terrace Community League, Whitemud West Hockey Association and Edmonton Federation Hockey Council. He is passionate about being involved in the community.